Events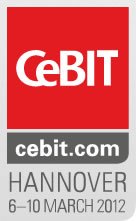 IRITEL AD BEOGRAD has taken part at the world biggest information and communication fair, CeBIT 2012, Hannover, Germany, from 6th to 10th March 2012 in Hall 11, Sand 26c.

IRITEL AD BEOGRAD has taken part at 19th Telecommunications Forum TELFOR 2011 from 22nd to 24th November 2011 in Belgrade, SAVA CENTAR.
IRITEL AD BEOGRAD at the presentation  KNOWLEDGE IS POWER presented our new products and solutions.

At the 5th International Fair of Defense Systems and Equipment - PARTNER2011, from 28th June to 1st Jule 2011 in Belgrade, IRITEL АD BEOGRAD presented its Telecommunication, Radio and Power Electronic devices at the stand with YUGOIMPORT SDPR.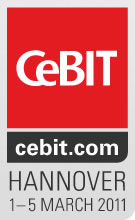 IRITEL AD BEOGRAD has taken part at the world biggest information and communication fair, CeBIT 2011, Hannover, Germany, from 1st to 5th March