Events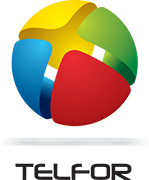 IRITEL a.d. BEOGRAD has taken part  at 25th Telecommunications Forum TELFOR 2017 from 21st to 22nd November 2017 in Belgrade, Sava Centar.
IRITEL marked its anniversary with the special section IRITEL – 50 years in Digital Telecommunications.
These presentations are presented:
I. Beginning of Work and Short Summary of Results in Digital Telecommunications from 1967 to 2017
1. "First electronic public branch exchange KEATC and first 24-channel PCM digitalized speech transmission multiplexer"
2. "1967-2017: Short results summary"
II. IRITEL - Today and Tomorrow
1. "8 Tbit/s OTN/DWDM Optical Transport Platform OTP100G IRITEL"
2. "Up-to-date solutions of telecommunications systems uninterruptible power supplies"