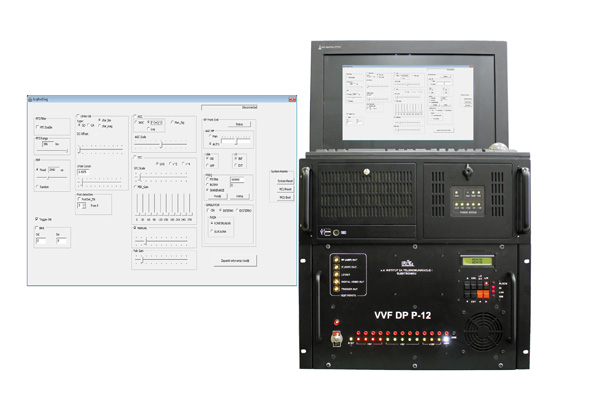 Reception and processing of radar signals in 150-170 MHz range
Software reconfiguration of the receiver based on the software radar concept
Remote control applications
Universal solution for P-family of radars P12/P14/P15/P18/P19
Application
VHF DR/P-12/18 is the digital radar receiver developed for the replacement of existing P-12/18 radar receivers with software defined receiver which has better performances. It is intended for reception and processing of radar signals in 150-170 MHz range.
VHF DR/P-12/18 can be easily adapted for other types of radars by modification of only analog RF block.
Optionally, remote control applications are included:

Remote control of digital radar receiver VHF DR/P-12/18
Signals forwarding from receiver VHF DR/P-12/18 to digital indicator at separate location

Remote control of P-12/18 radar shelter (with mounted VHF DR/P-12/18) is realized via the optical cable at distances from 100 to 500 m by using optical line terminals - optical transmitter and receiver of IRITEL production program.
The receiver supports multi-static operating mode.
Data sheets (pdf): DR/P-12/18 (Serbian), DR/P-12/18 (English)